Hokkaido
Welcome Message by the Head of the Hokkaido Chapter
Masakazu Haneda
Section of Metabolism and Biosystemic Science,
Department of Medicine,
Asahikawa Medical College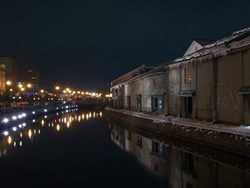 I have been serving as the Head of the Hokkaido Chapter of the Japan Diabetes Society (JDS) since 2006.
As you know, the number of people suffering from diabetes has been growing around the world, and at an alarming rate. In December 2006, countries worldwide called for action when they adopted the World Diabetes Day Resolution at the United Nations General Assembly. Under the "Unite for Diabetes" campaign, the resolution summons every UN member state to develop measures for the treatment, care and prevention of diabetes.
In Japan, the Japan Medical Association, Japan Diabetes Association and Japan Association for Diabetes Education and Care have joined forces to establish the Council for Diabetes Control Measures. The organization conducts activities to prevent diabetes and associated complications. In the Hokkaido Chapter, we have established the Hokkaido Council for Diabetes Control Measures and have started undertaking major initiatives here in Japan's northernmost prefecture.
To effectively promote diabetes diagnosis and treatment, it is essential to take a "team medicine" approach by bringing medical and welfare staff together, including doctors, Certified Diabetes Educators (CDE), nurses, dieticians, pharmacists, physiotherapists and social workers. However, it is unfortunate that, despite the constantly increasing number of diabetes cases here, the Hokkaido area faces a severe shortage of diabetes specialists. Of the 676 medical doctors registered in the Hokkaido Chapter of JDS, only 130 are Board Certified Diabetologists. Clearly, it is of utmost importance that we secure qualified medical professionals specializing in this area.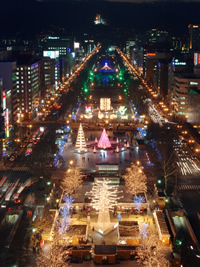 Based on the solid foundation built by the tireless efforts of my predecessors at the Hokkaido Chapter, I plan to strengthen our programs and initiatives. As I embark on this challenge, the continued valuable instruction and assistance of all members of the JDS Hokkaido Chapter will be much appreciated.